Halloween Weekends Oct 14-16, 21-23, & Oct 28-30
Sitting by a campfire in the perfect fall weather is great but Halloween weekends at Hershey Road are REALLY great!  Each one of these three Halloween Weekends are filled with spooktacular fun like:  Site Decorating Contests, Pumpkin Carving, Trick or Treating, DJ Halloween Party, and various food trucks throughout the weekend!
Book Now at Hershey Road Campground!
RV Sites and Cabins available through December!
Our cabins are always a glow with Christmas lights late November through Christmas!  Stay at Hershey Road Campground and enjoy all of the festivities the area has to offer!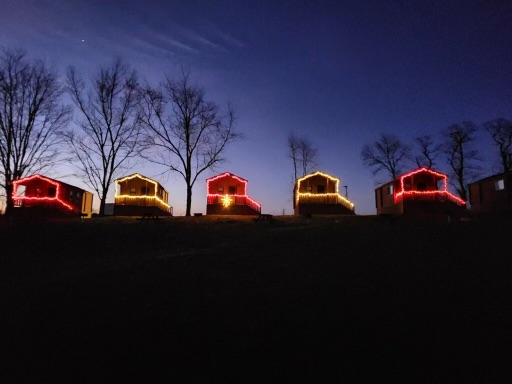 Hersheypark Christmas Candylane®
Book Now at Hershey Road Campground!